Our Changing Look
We comprehensively redesigned our website in Fall 2017.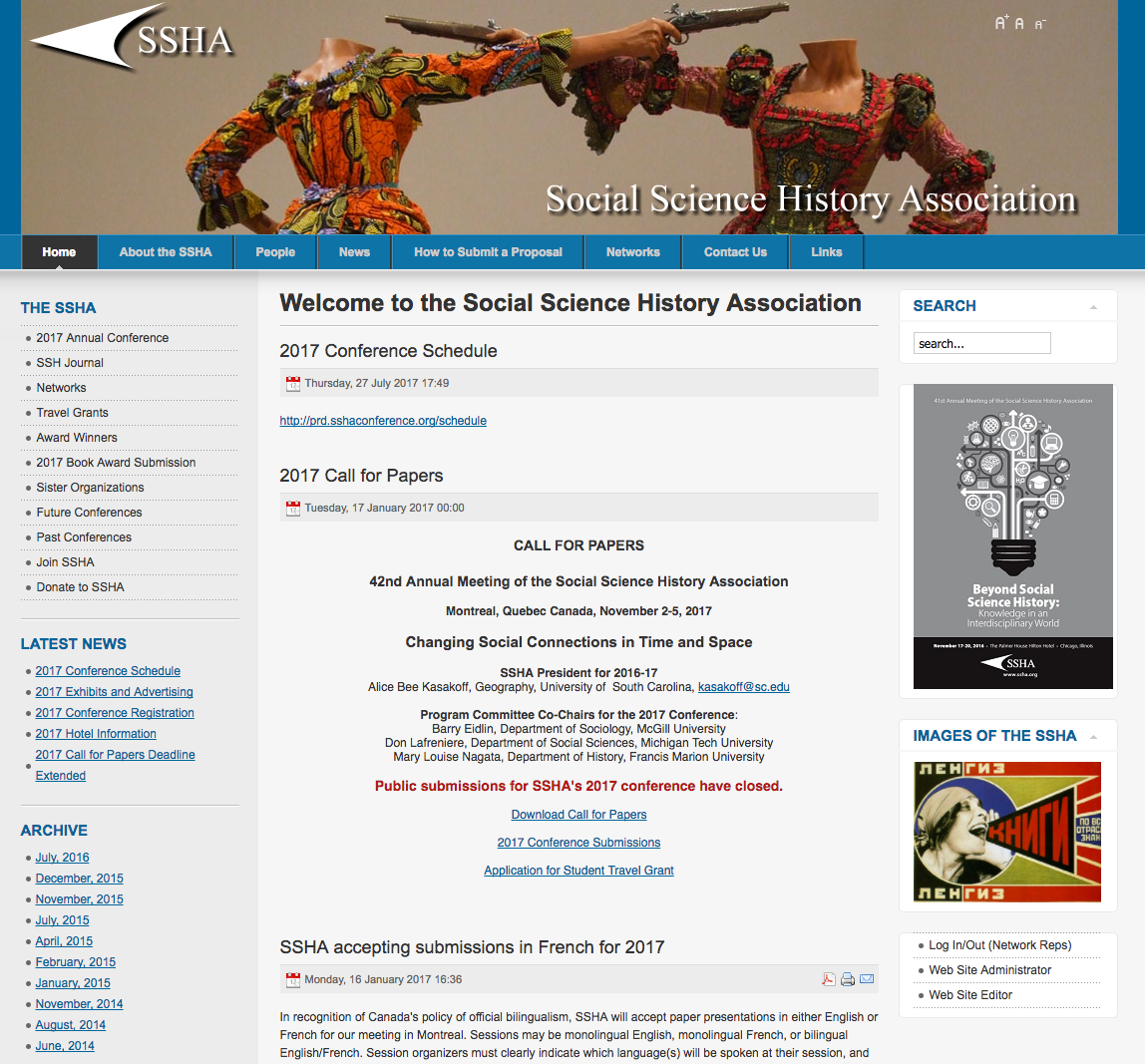 Announcements
The call for papers for the 2019 conference is now available.
Click here to apply for the 2019 Graduate Student Travel Award.
SSHA 2019 will be held in Chicago, November 21-24, 2019.
Click here to submit to our Annual Conference.
---
Supporting SSHA
---
@SocSciHist